Welcome to the new expanded digital version of OECU's quarterly news.  Below you'll find all the same information you received in your September statement, plus a few extra articles and tips!  Click the title below to jump to that article.  Then click "top" at the end of the article to return to the list of articles.
In This Issue:
Upcoming Events & Holidays
Changes for Visa Card Holders
Board Election Notification
Member Benefits You Want
2018 Annual Meeting
OECU in the Community
Outstanding Associate
Best Things to Buy in January
Give Back to Area Schools With Every Swipe!
10 Financial Resolutions for 2018
Upcoming Events & Holidays
Monday, January 1, 2018
New Year's Day
All branches – Closed
Monday, January 15, 2018
Martin Luther King Jr. Day
OECU Norman – Open 10:00a – 7:00p
OECU Northwest – Closed
OECU Midwest City – Closed
OECU Moore – Closed
OECU Yukon – Closed
Monday, February 19, 2018
OECU Norman – Open 10:00a – 7:00p
OECU Northwest – Closed
OECU Midwest City – Closed
OECU Moore – Closed
OECU Yukon – Closed
Saturday, February 24, 2018
Annual Meeting

Friday, March 2, 2018
Read Across America Day
Monday, March 5, 2018
Teacher Grant Applications Open
Back to Top
Changes for Visa Card Holders
Paying the bills can be a time consuming process and, let's face it, not very fun. That's why many of our members have chosen to take advantage of easy auto-pay options provided by many merchants. However, for those who do utilize auto-pay options, there are few things more frustrating than having to update the card on file when the existing card expires.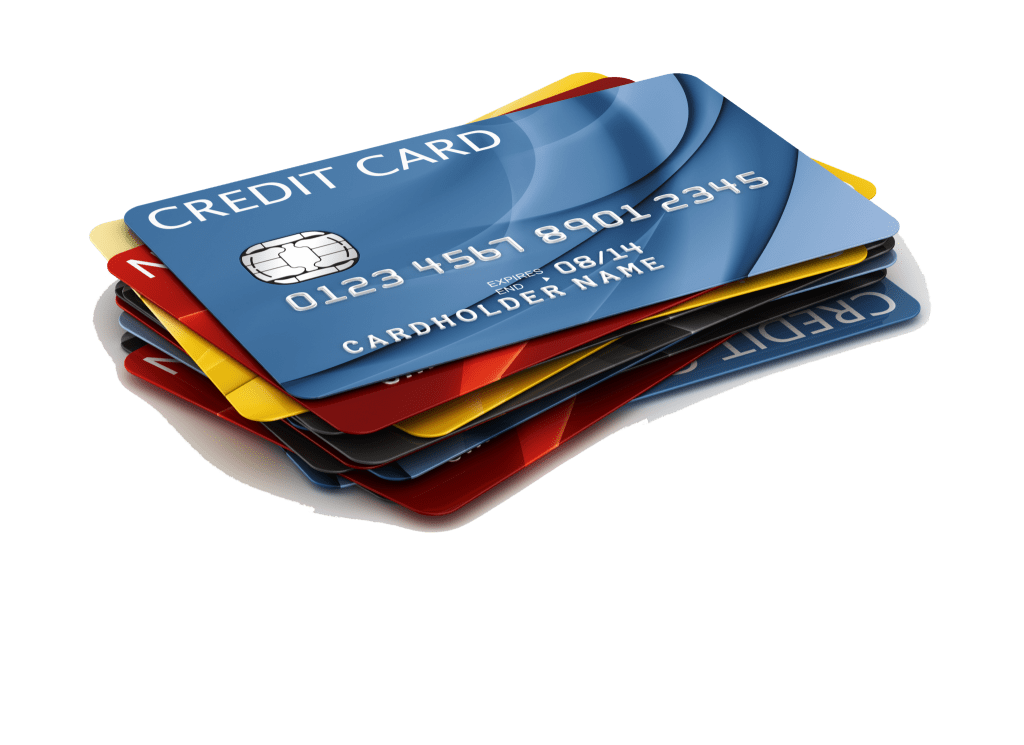 If you're an auto-pay user, I've got some exciting news for you. Visa's Account Updater (VAU) service will now automatically transfer your replacement card information to merchants who are enrolled in the service. That means you won't have the hassle of calling several merchants to update your card information.
Additionally, consumers will have the added benefits of receiving uninterrupted service from merchants who process an auto-payment on their behalf, and reducing the chances of embarrassing card declines.
While this certainly seems like an advantageous service that Visa has rolled out, there are also some drawbacks for consumers to consider. Over the years, it has become increasingly common for consumers to "cancel" their memberships or recurring payment agreements with merchants by simply not updating their payment information. The VAU service will effectively end this type of cancellation method.
As with all financial services, it is important to stay up to date on new features and options to ensure your accounts stay safe. Visit the Member Education section for more articles on credit and debit cards. Follow @OKEDCU on Facebook and Twitter for more helpful finance tips.
Back to Top
Board Election Notification
The next OECU Board of Directors election will be held at the credit union's Annual Meeting on Saturday, February 24, 2018. Members interested in volunteering for the Board of Directors should submit a letter and resume.
Board of Directors (BoD) performs as a team and is ultimately responsible for the general direction and control of the affairs of the credit union. As a group, the BoD approves credit union policies, declares dividends for deposits and rates of interest for loans.

The BoD also approves members of the credit union and authorizes investments of credit union funds. Because of these responsibilities, it is necessary that the qualified candidates realize and be able to commit to the following criteria:
Be a credit union member in good standing.
Be bondable.
Must have at least a working knowledge of business finance and accounting practices.
Maintain the highest level of ethics and confidentiality in all BoD dealings.
Attend monthly meetings and an annual planning session.
Qualified candidates should submit their nomination in writing to:
Oklahoma Educators Credit Union
ATTN: Nominating Committee
PO Box 22222
Oklahoma City, OK 73123
Nominations must include:
Letter of nomination/introduction.
Declaration for which position the candidate wishes to run:

Position #1, seat currently held by Chester Weems; or
Position #3, seat currently held by Mike Ossenkop.

A current resume.
Each candidate may only specify one seat for which they wish to run. All nominations should be submitted no later than January 22, 2018. No nominations will be accepted after this date.
Each individual submitting a nomination will be notified of the selected nominees by the Nominating Committee no less than 15 days prior to the Annual Meeting. The election will be held at the Annual Meeting and successful candidates will be introduced following the election.
Any primary member, 16 years of age or older, can vote for Board of Directors positions. No member can vote by proxy. Each member is allowed only one vote, regardless of how many shares he or she holds.
For more information, contact Cindy White at (405) 722-2234.
Member Benefits You Want!
At OECU, you're more than a customer; you're a member! That's why we make your membership as rewarding as possible!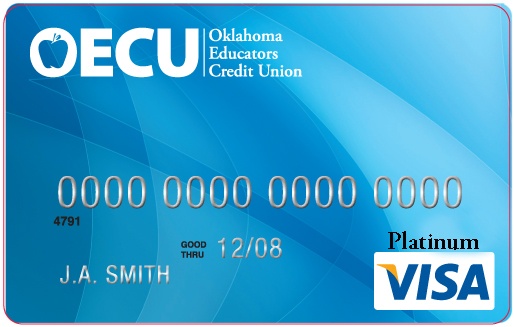 Through our OECU Visa® Platinum Rewards card, you can enjoy these benefits:
No annual fee*
Minimum payment of $25 or 2.5% of balance
Fixed rate as low as 9.49% APR* on balance transfers/cash advances
$1M travel insurance
Reward Points
Travel rewards: ANY airline/cruise line/hotel
Rewards to download music/ringtones/videos
Select from over 350 merchandise items using rewards points
Rewards can even be donated to the Children's Miracle Network!
Apply today at any location or click here for an application.
*Annual Percentage Rate. Rates, terms and conditions are subject to change and may vary based on creditworthiness, qualifications and collateral conditions. Not all applicants will qualify
for the lowest rate.
2018 Annual Meeting
OECU has your road map to financial success.  
Oklahoma Educators Credit Union cordially invites you and your family to join us for food, fun, and bingo during our Annual Meeting on Saturday, February 24, 2018.
This year's event will be held at:
Credit Union House
631 E Hill Street, OKC
Lunch at 12:00pm

Business Meeting at 1:00pm
You may purchase tickets for $10 each at any OECU branch until Feb. 21st. Tickets can also be purchased by mail, fax, or phone. Seating is limited, so be sure to plan ahead.
Ticket price includes lunch and entry into the bingo games. Even if you're unable to join us for lunch, you're welcome to attend the business meeting
, which does not require a ticket.
A summary of OECU'S financial statements and reports from the Board Chairman, Treasurer, and Supervisory Committee are featured events during the business meeting.
OECU in the Community
Click the image below to view these photos larger.

Back to Top
Outstanding Associate
Ashtyn Resar, Virtual Banker, has been named OECU's Outstanding Associate for the fourth quarter of 2017. The Outstanding Associate award is given to a credit union employee who has gone
above and beyond the call of duty.
Previously a Member Service Representative at the Moore Branch, Ashtyn recently joined OECU's Virtual Branch. Since starting in her new role, Ashtyn
has shown great initiative in learning her new position. "Ashtyn as been a joy to work with and watch grow in her new position," said Danny Young, Virtual Branch Manager and Ashtyn's current supervisor. "She is soft spoken and relates to our members on a personal level."
Ashtyn joined the credit union's Moore branch in June 2015. A graduate of the Moore Norman Tech Center with an Advertising Designer I degree, she looks for ways to integrate her creative talents and friendly personality into her daily work. "She is truly an amazing employee and OECU is very fortunate to have someone so dedicated to her job and our members," said Jennifer Herron, Moore branch manager.
When asked to share her favorite part of working at OECU, Ashtyn replied, "the members are all very nice, and my coworkers are awesome!" Away from OECU, she enjoys "working on my race truck (1984 GMC Sierra) and drag racing with my dad. I also do graphic design projects in my free time." Ashtyn is married to her high school sweetheart and has three fur babies: two dogs and a kitten. She and her husband just purchased their first home earlier this year.
Back to Top
Build Your Own Monthly Budget
Click the image below to open a full-size PDF that you can print and use.

Best & Worst Things to Buy in January
As we roll through the seasons, it's important to keep an eye out for sales on items and plan your purchases to take advantage of clearance prices and other discounts.  Each month, we share the top items to buy on social media as part of our #MoneyTipMonday series.  Follow @OKEDCU on Facebook and Twitter for more helpful finance tips.
Best :
Furniture
Linens
Fitness equipment & workout clothes
Winter apparel
National Park Visits
Christmas décor
Worst:
TVs and computers– although the Consumer Electronics Show is in January, and some electronics are discounted during the month, data shows that you will get a better deal if you wait till February.
Mattresses – again, waiting until February and Presidents' Day sales will yield a bigger discount.
Smartphones – waiting until there's a new release will get you a bigger discount. iPhone is usually in September while Android is usually in the spring.
Jewelry – with Valentine's Day coming up, retailers will keep their prices high. Prices drop drastically after February 14th.
Sources: https://www.offers.com/blog/post/what-to-buy; https://www.dealnews.com/features/what-to-buy-in-january

Show Your School Spirit
With a School Spirit Visa® Debit Card from Oklahoma Educators Credit Union,
it's easy for educators, parents, students and alumni to support their school district.

Back to Top
10 Financial Resolutions for 2018
1. Make Simple Financial Goals
The simpler your goals are, the easier you can reach them. But you must define them before the year begins – if you do not know what your goals are, how can you reach them?
2. Manage Finances Through Technology
Technology is your friend. Instant updates will keep you on track with what you are spending and where you spend it the most.
3. Reduce Debt
Make sure this is high on your priority list for 2018. The fewer financial obligations you have, the better prepared you will be when unforeseen expenses fall into your lap.
4. First, Pay Yourself
Meaning, save money in a savings account before paying bills. This way, everyday needs will be covered even in the case of an emergency expense. Simply save at least 10% of your paycheck each time you are paid.
5. Pay It Forward
Kindness is the simplest form of love you can show someone else. Plus, the good feels you get after an act of kindness are pretty great as well.
6. End Unimportant Fees
What are these you ask? Overdraft fees, ATM fees, annual fees, etc. It's easy to think $1 here and $15 there will not add up too much, but they can actually add up to thousands of dollars at the end of the year. With OECU, your account is fee-free! Yay!
7. Fund a Hobby/Dream
Remember that fun hobby you loved? Or that dream business you always wanted to start? Now is the time! Stop putting it off – make 2018 THE year. Create a plan that will allow your dream to become a reality.
8. Expand Investments
Growing your money through investments is a terrific master plan. Diversity is key, so meet with a financial advisor to review them with you.
9. Protect Assets
Whether it is life insurance or homeowner's insurance, make sure your assets are protected in case of emergency.
10. Expand Your Financial Knowledge
Change is a part of growth. Read new financial or business books/articles each month to remain up to date. If you do not prefer reading, subscribe to a finance podcast and listen on your way to work.
Sources: http://theeverygirl.com/10-financial-resolutions-to-make-this-year/
Back to Top