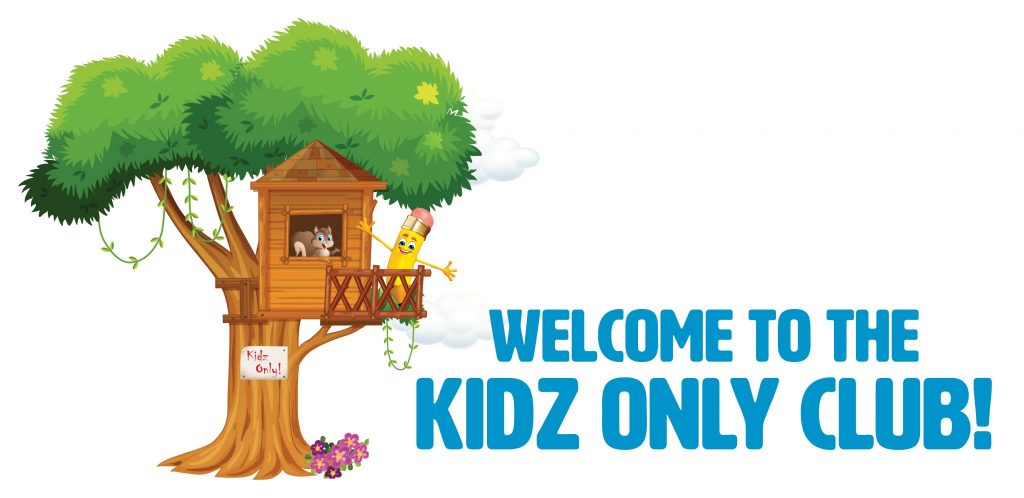 Hi! My name is Sketch, and I'm so excited to show you all the awesome things you'll get to do now that you're an official member of the Kidz Only Savings Club at Oklahoma Educators Credit Union! In case you didn't see me, I'm the one standing outside the clubhouse in the picture above, and that's my friend and fellow club member in the window. She's really smart and knows all about saving money, but she doesn't have a name yet.  You can help her by suggesting a name for her and if your name is chosen for her, you'll win $25 for your Kidz Only Club account!  Click here to submit your suggestion.
As a member of the Kidz Only Savings Club, you'll receive a quarterly newsletter filled with fun activities and interesting information, as well as access to all of the activities found on this page.  If you have a money-related question, you can ask an adult to help you email it to us at kidzonly@oecu.com and your question might be featured in an upcoming newsletter!
Welcome to the club!  Feel free to look around!
Kidz Only Newsletters (coming soon!)
Printable Savings Goal Planner