I want to shake the hands of the marketing team who came up with Home Depot's current ad campaign.  Most ads show a couple or an individual with an idea to improve their home, the subsequent trip to Home Depot®, a helpful Home Depot employee pointing out everything our Do- It-Yourselfers are going to need and then those brave Do-It-Yourselfers begin and complete their project with great success.  Each ad ends with "Let's Do This. More Saving.  More Doing. That's the Power of the Home Depot."
Makes you want to start that 'More Savings. More Doing' thing, doesn't it?  I know I want to.  Those ads make me want to sit down, plan out home DIY projects, and take a trip to Home Depot.
So what's stopping you from taking a trip to your local home improvement store?  Did you say money?  That's what I thought.  Yes, home improvement projects can cost a pretty penny.  But it's worth it – your home is the most valuable asset you own – it's your castle as the old saying goes.  So improving your castle enriches your assets and that's never a bad thing.
Instead of charging every home improvement project or just not sprucing up your home at all, look into a Home Equity Line of Credit, aka HELOC. A HELOC is based on the equity of your home. It's a loan that's securitized with the four walls around you. Since your home is often your most valuable asset, use it as collateral for another loan. Some might consider it a risky loan, but it's not necessarily a bad one.
With a HELOC you'll have access to additional funds, usually up to about 85% of your home's value, less the balance remaining on your mortgage, and adjusted based on your credit worthiness and ability to pay. For example:
$150,000 home with $100,000 current mortgage balance
$150,000 x 85% = $127,500.00
$127,500.00 – $100,000.00 = $27,500.00 your maximum credit limit
Keep in mind that most HELOCs have variable interest rates. This means that as baseline rates go up or down, so too will your own interest rate.
If there are some big one-time expenses coming your way— a new roof, the kitchen you always wanted, a new vanity in the kid's bathroom so WWIII doesn't start each morning when it's time to brush teeth, or even an unexpected and costly medical expense —a HELOC may be a great idea. Since the loan is backed by collateral, the rates are lower than they'd be with a signature loan.
Again, only one-time expenses make sense. If you need extra funds for day-to-day purchases, and you're having trouble just making ends meet, then the HELOC isn't worth the risk. Get your finances in shape before taking on additional debts.
If you can reasonably expect that your financial situation will be stable for the length of your loan, apply for one. An added bonus: unlike credit card debt, the interest on your HELOC is tax deductible.*
If you choose to apply for a HELOC, remember to shop around for the best rate and there will be a credit check, an application fee, title search, and appraisal.
Oklahoma Educators Credit Union (OECU), founded in 1960, currently has a low rate HELOC. If you want to start off your spring with more saving and more doing, call or visit OECU at 800.324.8259 or oecu.com.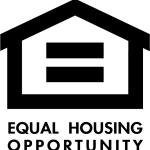 *Please consult a tax advisor for more information.